Blog
2021-2022 Learnings and Expectations – Looking forward
Insights and expectations from Linehub's managing directors – Part II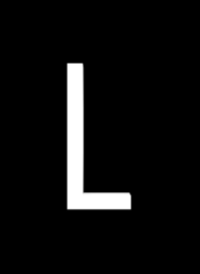 Last Updated
February 8, 2022
Divided into two articles, we look back at last year and further ahead to 2022. Taking the learnings from the first part of this article into account, we now look forward to new possibilities in 2022.
As a collective Linehub always focuses on being flexible, offering tailor-made solutions. Be it online matters or offline resources, looking back at last year showed us once again how important flexibility is. In addition, we are still joining forces at Linehub and aim for collective growth in 2022 as well. This is a trend that Affiliprint also recognises among many partners: they value long-lasting, strong relationships and many of them are working on building stable networks with their own partners, based on the idea that strength is in numbers.
Focus on consumer needs
Another trend that is interesting for us is the shift towards consumer needs instead of being product oriented. Conversive considers this a great challenge for 2022, as many customer campaigns can be in danger of running out of sync. Chances are that there will be a mismatch between the direction of the campaign and the actual behaviour of the intended target audience. For Daisycon, the "empowerment of the consumer" results in a new type of publisher where the revenues of promotion through affiliate marketing are shared with consumers themselves. Trendata also keeps close track of this development. People feel more and more comfortable shopping online. Orientation is increasingly taking place online and the purchase of larger, more expensive products is also done in webshops. To remain relevant as an advertiser, you will have to (continue to) understand your target audience and adapt to this focus shift.
New regulations and technical changes
The ability of consumers to reject more and more online cookies and changes in tracking methods based on the GDPR, make it difficult for advertisers to collect data used to gain insights about their target audience. Our clients will certainly have to deal with this, so Daisycon and Sovendus are monitoring this trend to make sure their technical capabilities stay up to date. For Sovendus it is an interesting development that there are ever more options for personalisation in customer intelligence that not only make adverts but also content more specific for consumers. The importance of external parties collecting and analysing data is therefore more important to be able to optimise advertisements and content in a sustainable way.
"We can profit from new and tighter regulations by using our experience to become the best kid in class."
– Marko Dobroschelski [CEO Daisycon]
Luckily new and modified regulations not only offer problems to solve, they also create new opportunities. The opening of the advertising market for gambling is an interesting development for Daisycon that will get a lot of attention this year. In addition, many companies express the wish to be less dependent on large tech companies like Google and Meta (Facebook & Instagram). Daisycon is hardly dependent on them, making affiliate marketing a more permanent part of the marketing mix. We notice this development also in environments where affiliate had less priority until now, like branches in B2B and B2B2C.
Internal workflows
Trends and developments that are important to our customers often require from us a change in work methods. Digitisation within various branches will also continue in 2022, resulting in a number of innovations. In many cases, this requires change in working practises, but it also offers new and interesting possibilities. This year, New-Media casts a critical eye at internal workflows, inspired by (digital) innovation and its exchange between different branches. By standardising and formalising workflows, it is possible to respond more quickly to new trends and innovations in the marketing field, which ultimately helps the customer more effectively.
What's clear is that there are multiple challenges that affect different parts of Linehub. Overall there's one important focus point that is relevant for all our services and solutions: We stay on top of innovations in marketing and technology and use them to our advantage. In doing so, we continuously optimise our internal processes in order to always be able to offer the best service to our partners and clients.
Linehub, the collective
A lot of trends and focus points discussed before are relevant for all of Linehub. So apart from keeping an eye on specific innovations that help parts of our collective we also focus on Linehub as a whole because together we are greater than the sum of our parts.
The recent joining of both Trendata and New-Media offers a lot of new possibilities for strong internal collaborations that empower our collective. By matching external data and marketing insights with our experience in different verticals we can offer great market intelligence solutions. Instead of working based on what we think we know, and what we expect from that we can now work based on what we actually do know. We can learn about our target audience and their actual online behaviour. Together with our in-house tech specialists we're building an even stronger foundation in which we combine the best possible market data with the best performing revenue channels so we can make more impact.
For Linehub, 2022 is all about further expanding our skills, knowledge and experience and combining and interweaving the qualities of our collective even more. In doing so, we offer a total package of marketing solutions that helps companies grow. Reach out to us if you're curious to see what we can do for you.

Insights and expectations by:
Marko Dobroschelski [CEO Daisycon]
Mehmet Ergün [Head of Insights Trendata]
Daan van der Hofstede [Managing Director Sovendus]
Niek van der Schoot [Operational Director New-Media]
Ron Thomassen [Managing Director Affiliprint]
Martijn Zoetebier [Group Director Business Development & Managing Director Conversive]
Linehub