Blog
Setting your campaign goals for Facebook
[A complete overview]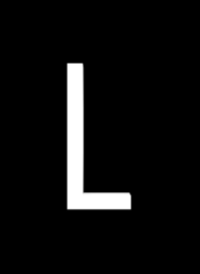 Conversive
part of Linehub
Last Updated
March 8, 2021
Have you ever seen an advertisement on Facebook or Instagram that you were interested in? It's likely you thought: 'Hey, this is what I was looking for' or 'I was talking about this product to my partner last week' when you saw the ad.
This effective targeting of Facebook for Business is mainly because of its complex but effective algorithm. Thanks to this algorithm, Facebook knows exactly who to show which ads and when.
Were you aware that you can do the same for your target group? Through Facebook advertising, you can promote your campaign at the right time to your target group, creating a similar situation as you've encountered. This way, your ad generates maximum impact.
After all, you were targeted the same way. In this blog, we explain the different phases and goals of Facebook Advertising, so you know which campaign goals you can use to achieve the desired outcomes.
The campaign goals
The first step you take when you start with Facebook advertising is to determine which goals you want to achieve. With sharply defined campaign goals, you can influence and fine-tune the Facebook algorithm.
The campaign goals are divided into the three phases of the sales funnel: Awareness, Consideration & Conversion:
Each phase exists of subcategories to fine-tune your goals even more precisely. When you plan to use social media advertising actively, we recommend working with at least one of these subcategories within each funnel phase.
Phase 1: Awareness
The purpose of Awareness is to present your brand in an attractive way to visitors who haven't been in touch with you yet and make them aware of your brand's existence.
Subcategories
The main category, awareness, can be divided into the following subcategories:
Brand awareness
For brand awareness, Facebook will look for users – within your target group – who show interest in the advertisement. You control the target audience, but Facebook's algorithm determines when and how often users within your target audience will see your ads.
Reach
When reach is your goal, the Facebook algorithm is set to reach as many unique people as possible within the chosen target group. Keep in mind that the frequency (how often people see an ad of yours) remains low. Choose reach as your goal when you've got a relatively large group to retarget. Obviously, you'd like to reach everyone in a retargeting group.
Phase 2: Consideration
Consideration encompasses all activities that influence the consumer's purchasing decisions, including choosing a particular brand. The goal is to ensure that your brand is considered during the purchase decision, as your brand has top of mind awareness.
Subcategories
In the main category, consideration, there are the following subcategories:
Traffic
App installs
Post engagement
Video views
Lead generation
Facebook Messenger
Page likes
Event responses
Traffic
If you choose traffic as your goal, Facebook will place your ads in such a way that you'll generate as many visitors as possible, at the lowest possible cost. This means that Facebook shows your ads to people within your target group who are more likely to click on ads. This traffic can be retargeted at a later stage with other campaign goals.
In addition to generating more traffic to your website, this subcategory is also suitable for increasing your app opening.
App installs
With the subcategory app-installs, Facebook targets your ads at people within your target group who regularly install apps. Visitors are sent from an ad to the Apple or Google Play Store to download your application.
Installing an app is considered a low effort action for a visitor, and that's what makes these campaigns very successful. After all, downloading an app to your phone is quite simple… It is also a good way for you to build a database of (potential) customers. Thanks to the installed app, you can easily stay in touch with them.
Post engagement
Post engagement aims to generate as many interactions (engagement) with your ads as possible. To achieve this, ads will be shown to users who are more likely to interact with a post, e.g., by liking, sharing, or commenting on this post.
As a result of increased post engagement, you'll experience a positive effect on your cost per click. In addition, your authority and social proof increase, which contributes to a positive brand experience. That's just as important! You can even add a call-to-action button to these ads. Don't you think it's worth adjusting your strategy now that you've learnt this?
"You don't have to create the most interesting thing ever, just the most interesting thing at the moment."

Martijn Zoetebier, Group Director Business Development
Video views
With video views, Facebook will realise as many views as possible for the released budget. Facebook applies user data, such as how often and for how long videos are viewed, to promote your video ad to people who are more likely to watch your video.
Lead generation
Within Facebook advertising, it's also possible to set up lead generation campaigns. Facebook's algorithm then tries to generate as many leads as possible, at the lowest possible cost. Leads are collected on the Facebook platform and can be exported from the menu of your Facebook page. You can automate the export of leads from Facebook with tools such as Zapier.
The interesting thing about lead generation ads is that Facebook already has the necessary data (name, e-mail address and telephone number) since the user shares this data with Facebook. So when someone clicks on your lead ad, all relevant data has already been entered.
Facebook Messenger
One of the relatively new campaign objectives is the usage of messages via Facebook Messenger. Within this sub-category, it's possible to create Messenger ads. These ads immediately open a conversation with your business page.
For example, messenger ads can be used for complex products, which consumers usually have many questions about. Think of financial products, insurance, advice, or other services. It could be of added value to the consumer to get in touch with an expert directly.
A low threshold to start a conversation
Messenger offers an accessible and personal way to get and stay in touch with your company. Messenger conversations can be partially automated with the help of tools. This allows you to determine (based on some short questions) why this person reaches out to you.
You could also use Messenger ads for retargeting campaigns on website visitors. Visitors of your page who didn't undertake any action may have been interested, but the threshold was too high to take immediate action. A Messenger conversation could be the solution for you!
Page likes
Go for page likes if you'd like to increase your social proof. Social proof will lead to increased trust and interest from your audience. Your ads will be shown to visitors who may be interested in your content or product. If these visitors like your company page, you can keep them informed of developments or new products in the future.
Event responses
When you organise an event, you can set up a campaign with the aim of generating responses. Use this campaign type throughout the funnel: from reach to conversion. When this campaign has generated responses, it's possible to retarget this target group so that they are more likely to purchase the ticket.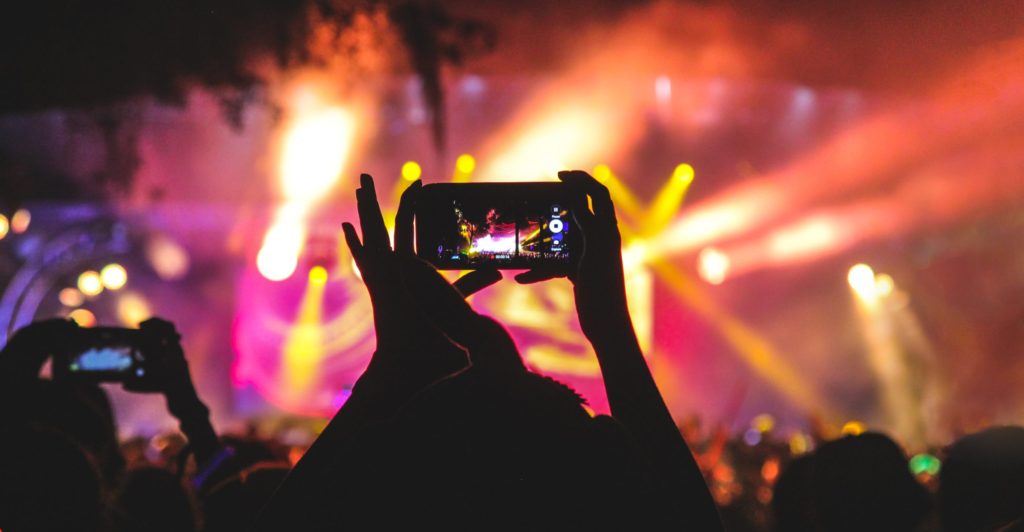 Phase 3: Conversion
The phase conversion can be divided into three subcategories: conversion, catalogue sales, and store visits.
Conversion
The phase conversion relates to all marketing activities used to convince the target group to take action—possible objectives are purchases, registrations, requesting brochures, or registrations.
In a well-layered social media campaign, this is the last phase in which you convince your closest audience to convert. These visitors are familiar with your product, have previously shown interest and are ready to convert. Now it's up to you to close that deal!
Sales from a catalogue
This objective allows you to retarget your audience dynamically, based on the products they have viewed on your website. By linking the pixel and your catalogue (product feed), Facebook can determine which products someone has viewed. These are then automatically converted into a retargeting ad.
From there on, you can create a template that's dynamically filled with viewed or recommended products. Think of these dynamic ads as a tool to remind visitors of their interest in that product. It's highly effective for bringing visitors back to an abandoned shopping cart and completing the purchase.
Store visits
The goal of store visits is to get as many visitors – within a certain radius – to a physical store. In the ad, you can even include a map showing the store's location.
This ad format is particularly interesting for the food and retail industry. By being top of mind at the right time, you can entice many passers-by to enter your restaurant/store. You can also use store visits for multiple locations. Upload your store locations and set up one campaign for all sites.
Getting started
Now you know which (sub)campaign goals you're going for and if they're in line with your target group, marketing goals, and social media advertising strategy. Did you pick several sub-goals for each phase, or does one phase fit your strategy best? And did you opt for brand awareness or reach?
Most important of all: make sure to choose the right campaign goals and use metrics to determine if your campaign is successful.
Interested in the possibilities?
Would you like more insights into your Facebook Advertising, or could you use some help with picking the right goals? We're happy to discuss the possibilities for your brand.