Our story
The first chapter is written
The complementary services of Daisycon, Affiliprint, Sovendus, Conversive, Trendata, New Media and Basebuilder make up for one strong marketing collective: Linehub. We believe that together, Linehub is greater than the sum of its parts. Our strong internal culture and the relations we build with one another, are our keys to success.
We will go to any lengths for you, each other, our partners, and society. We strengthen each other by working together; whether it's with our colleagues or our partners.
That's why we strive for creating an exceptional place where you can be you. A place where there's room for fun during and after work. Where you can develop, discover, improve and contribute. To more than just our company goals. Because when you grow, we grow. And we want to grow with you.
Our values
Teamwork makes the dream work
SOCIAL
Only the best is good enough
Result-oriented
A big smile and our devoted attention, always
Sympathetic
One way or another, we make it work
INVENTIVE
We get better, every single day
DRIVEN
We're skilled and know what we are doing
COMPETENT
Social impact
We strongly believe that we come fully into our own, when the circumstances are at their best. When you feel happy about yourself, the situation, and the environment you are in, you go the extra mile for each other. That's why we not only invest in our Hubsters, but also believe it's important to contribute to our environment and society. As front runners in the field of performance marketing, we know what makes people tick.
Also, we recognize our impact on consumers' consumption. Sustainable behaviour and people-oriented thinking are important considerations to make in our business strategy and company culture. This is why we initiate and contribute to projects to meet the needs of keeping a low ecological footprint, while caring for others on this planet.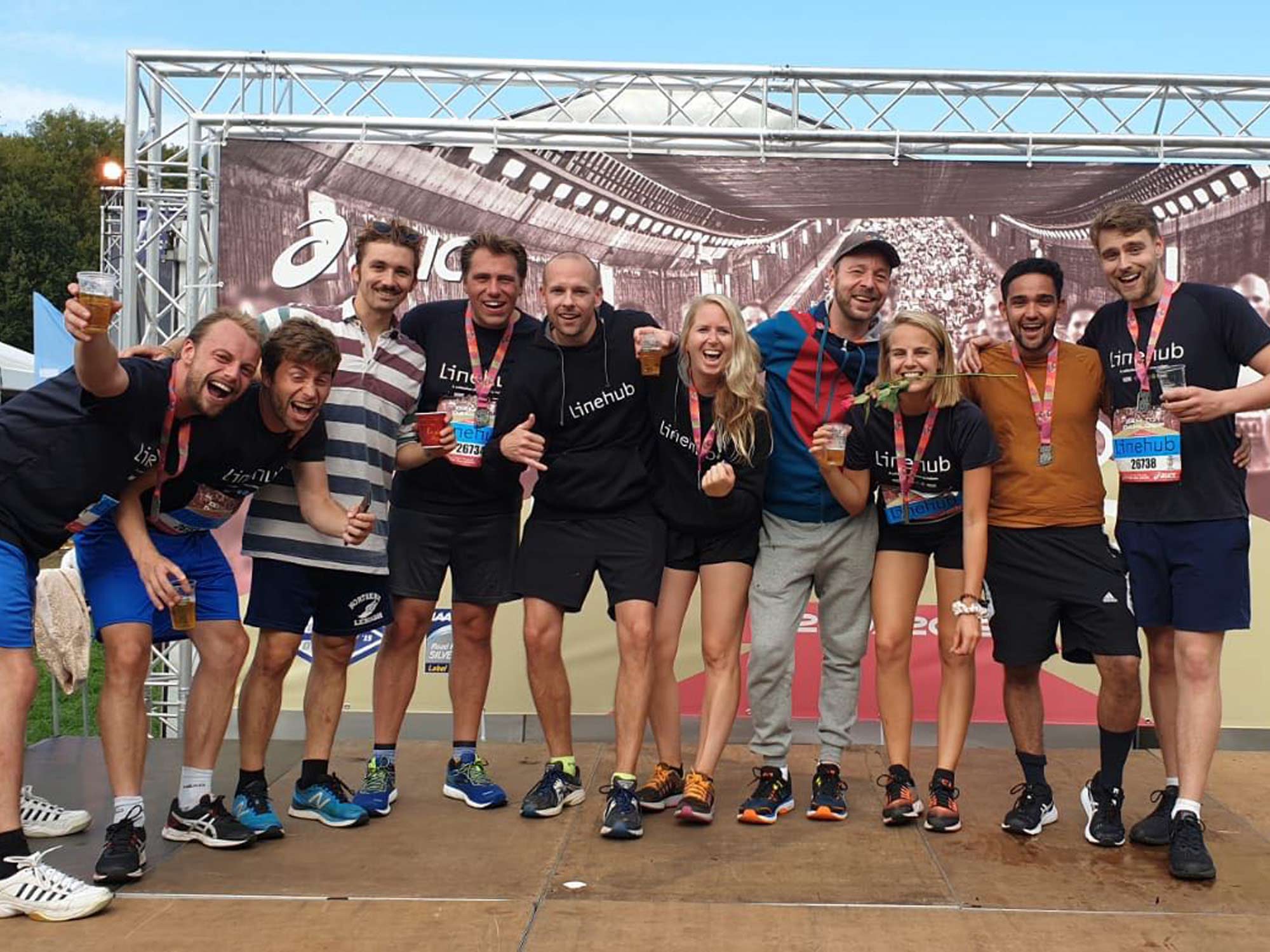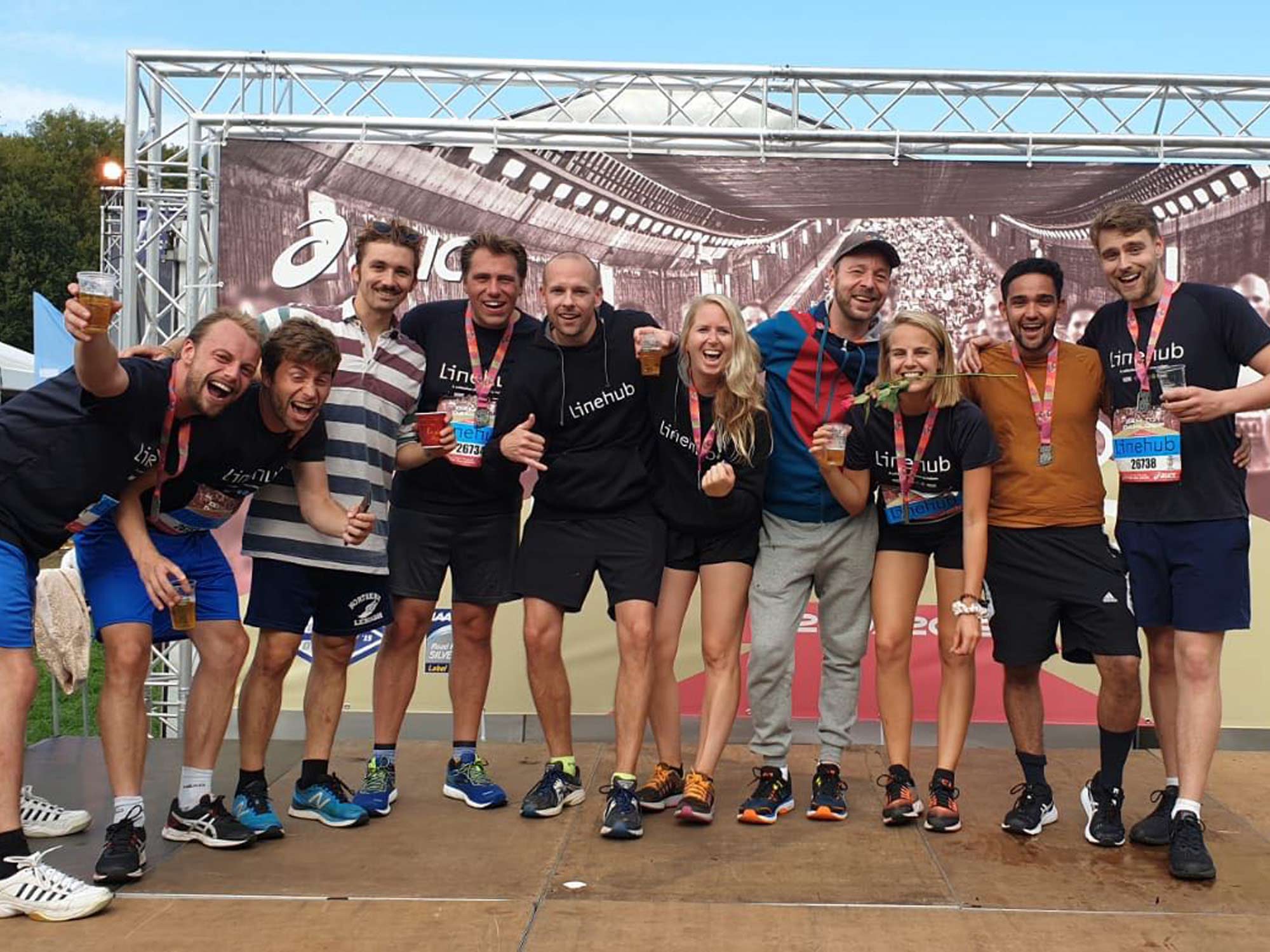 "We believe happiness in life is fundamental for energy and motivation at work. Therefore, well-being and joy lie at the heart of our company culture."

Nikkie Wessemius

, Group HR Director Linehub
Linehub Life
Linehub Life is the umbrella of initiatives that are committed to helping Hubsters find purpose at work, while experiencing fun. It will carry us through the corona pandemic and beyond, filling the holes that have arisen. Linehub Life makes sure that our Hubsters gain and preserve a sense of community, stay motivated with their personal developments, and get the appreciation they deserve by showing their impact in and outside the company.
Linehub Life has a dedicated project team that provides their colleagues with weekly initiatives, such as Get Out & Click: the photography challenge, Walk The Line: raise money for the ocean cleanup by a walking contest, and The Smartest Hubster: Linehub's very own game show.