Blog
Sovendus Expands Reach Across Europe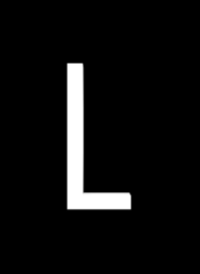 Last Updated
July 20, 2023
Sovendus, a leading provider of checkout marketing solutions and voucher networks, has been making waves in the international business scene. Sovendus, part of marketing collective Linehub, offers an unique solution for e-commerce companies to increase customer acquisition, loyalty and reactivation by providing targeted and personalized vouchers and deals. Their platform connects online shops with over 1,300 partners and more than 20 million potential customers across Europe.
Expansions across Europe
Over the past half year, while keeping the goal of expanding the reach in the Danish market in mind, Sovendus' Nordic team has grown. They also have plans for the upcoming future to broaden their reach even further into Norway and Finland. 
The expansion plans don't stop there. Sovendus has also signed on new dedicated country managers for the Italian, Spanish and French markets. While the company already had attachments and partnerships in these networks, the new hires will enable Sovendus to focus more directly on growing their presence in these areas. By expanding these relationships, Sovendus hopes to continue its growth in providing checkout marketing solutions and voucher networks. 
Sovendus' services
Checkout marketing enables businesses to offer targeted and personalized deals and promotions to their customers during the checkout process. This not only helps to increase the average order value but also encourages customers to return to the store later on. Sovendus' platform consists of advanced targeting algorithms that ensures right offers are presented to the right customers at the right time to maximize the likelihood of a purchase. 
The Sovendus Voucher Network enables businesses to effectively reach more customers while simultaneously providing consumers with multiple discounts at a variety of different retailers, connecting shops with each other. Through the Sovendus Voucher Network, partners reward customers with vouchers for another shop post-transaction, leading to valuable customer streams and resulting in additional sales and new customers for all parties.
With a strong focus on expanding their reach in key markets and building new relationships with businesses and consumers alike, Sovendus is positioning itself for continued success in the years to come.
"Sovendus is a simple, customer friendly proposition with a straightforward integration process. With growing networks across the globe, it provides a great way for us to get in front of new audiences." – Tara Shannon, global partnerships & affiliates at Albelli Photobox Group