Blog
2023 marks a transition for marketers into the world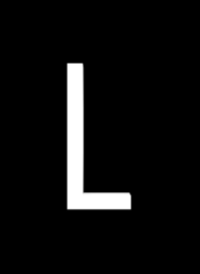 Last Updated
January 18, 2023
Prepare yourself for a return to the real world according to leading marketers, who predict a slowdown in the rise of the metaverse as pre-launch marketing trend. End-to-end control is going to be necessary for marketers campaigns' success, ensuring brand governance at every customer touchpoint. Chat, music and imagery driven by artificial intelligence become highly popular in a short period of time. The downside is that trust issues arise and authenticity becomes crucial. 
Marketing initiatives for the future
Louis Persent, co-founder and creative director of Weirdo, an agency for clients including Bumble, Nike and Gymshark, has a clear vision of the near future. He expects experiences to flourish, face-to-face events to become more popular and brands to move towards real-world initiatives. With the need for human connections, community marketing initiatives such as meetups, industry-specific WhatsApp groups or networking channels become more in demand. 
Engaging the Newest Generation
The influencer market is booming, $16.4 billion worth and counting due to the rise of gen Alpha influencers who have been growing up with smartphones in their hands. Alexandra Whiteside, senior account executive at No Brainer Agency, predicts a rise in de-influencers in 2023. The concept of de-influencing involves promoting alternative viewpoints or lifestyles that go against popular trends, highlighting the potential negative effects of blindly following influencers recommendations or advocate critical thinking, independent research and personal accountability based on online content. Daisycon, part of Linehub, is one of the leading international players in the area of performance based online marketing through affiliate marketing, advertising on for example shopportals, blogs and social media with (de-)influencers. 
However, this generation does not only possess smartphones, smart TVs are also owned by over 67% of the households. The huge amount of available TV streaming services to both consumers and advertisers, confirms that TV is not dying but is instead upgrading into Advanced TV (ATV). ATV encompasses all forms of non-traditional TV delivery, on which specific and personalized display advertisements can be shown. According to Pierre De Lannoy, strategy director at programmatic marketers MiQ, marketers must change their perception of the TV advertising budgets in 2023 and on.
The upcoming rise for marketing agencies
Pete Sayburn, CEO at Studiospace, foresees a rise in independent agencies. Driven by the need for specialist skills, flexibility and value that large holding companies cannot provide. Linehub is a marketing collective consisting of 7 labels, all of whom focus on their own marketing expertise, with a strong emphasis on streamlined communication and direct collaboration.
"With real-time market insights you get the full picture of all developments in your market. They allow you to really understand what's happening in your market and how customer needs are changing. You signal upcoming trends before they are trending, worldwide, nationwide, regionally and even locally. You spot the right growth opportunities for your brand and remain relevant with your brand and products." – Martijn Zoetebier, group director business development at Linehub.
Navigating pre-launch trends 
The trending terms for the upcoming ten months before the metaverse launches are connected TVs, communities and customers in the real world. This paradoxical situation would not be lost on just marketers, as the virtual marketplace and digital connector have ambitious objectives. In the coming months a shift towards authenticity and community building can be expected, with end-to-end control and authentic external stakeholders becoming more critical. As Gen Alpha becomes the new influencers, marketers need to adapt their strategies to fit the new audience. With real-time market insights, brands can stay relevant and spot growth opportunities. With these predictions, marketers can stay ahead of the curve.
Linehub
Linehub, an international operating collective consisting of seven innovative marketing agencies, provides a range of supplementary services aimed at enhancing our clients' business growth. Are you interested in discovering the optimal (combination of) services that would work best for your company? Get in touch with our experts and take the first step towards reaching the full potential.