Blog
How to create a successful Black Friday campaign?
Interview with Glenn Goudsmit, Head of International at Daisycon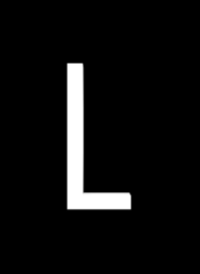 Last Updated
September 20, 2022
On November 26, Black Friday starts again, a discount period that now lasts longer than just the Friday itself. Companies advertise extensively during this time to promote their products. These advertisers often realize as much revenue during Black Friday as the rest of the year combined. However, in recent years we hear increasing criticism focused on Black Friday, claiming that it encourages over-consumption and is therefore bad for the environment. More and more companies (advertisers) take this criticism into account when choosing their advertising strategy during the discount period. They no longer want to reduce the prices of their entire product range. Fortunately, there are alternative advertising strategies.
Glenn Goudsmit, Head of International at Daisycon (part of marketing collective Linehub), is responsible for the marketing strategies of Emma Sleep and Ubisoft focusing Black Friday, among others. Glenn takes us through the different ways to participate in Black Friday, without having to give discounts on the entire product range. Goudsmit: "Five years ago everyone gave the highest discount, but that is changing."
Selective discounts instead of a total sell-off
Where companies previously offered their entire range at a discount during Black Friday, more and more companies are now switching to targeted discounts. The aim of this is to arouse the interest of customers. Goudsmit: "To find out which advertising strategy suits them best, we analyze the advertiser's data. For example, we look into what their most viewed products are on websites where products from different advertisers are compared, such as Shopalike and Kiesproduct. This provides insights because we see that many consumers use product comparison websites during Black Friday. We then recommend offering discounts on frequently searched products." This way you meet current customers and reach new customers, who visit your webshop via these product comparison websites.
In this strategy, discounts are given, but not on all products in the webshop. The result? "People more often choose one product with a discount and another without a discount, instead of, for example, four products with a discount if the entire range is on sale. In the end they spend just as much money, but still have that feeling of scoring a discount."
Exposure
Another way to reach new customers during Black Friday is for an advertiser to focus on exposure instead of generating sales through discounts. This ensures that the ad is seen by many people during the busy Black Friday period. This also makes products that are not on sale stand out to consumers. Data shows that the products shown are often bought later in the year.
Goudsmit: "Because the advertiser was highly visible during Black Friday, there is a good chance that consumers clicked on the ad. After the discount period we use retargeting campaigns, which means that consumers see banners of the products they viewed during Black Friday. With a retargeting campaign, the advertiser also remains visible in the months after Black Friday."
So the results of betting on exposure are not immediately reflected in sales figures during Black Friday, but they are in the months afterward. For example, Grover, a tech product rental company, bets on exposure on tech and news websites during Black Friday every year. "In the months that follow, we clearly see an increase in sales from customers who visited the website for the first time during Black Friday," said Goudsmit.
Sympathetic advertising
How can you participate in Black Friday as an advertiser but also give something back to society? One way to do that is to collaborate with a charity. For example, by donating a percentage of the purchase price. An example of this was the 'Trees for all' campaign in 2020, by the likes of Decathlon and V&D, where customers paid a little more to plant a tree in Uganda and the Netherlands.
Other advertisers opt for transparency and let the customer decide the price for the product. The advertiser communicates how much it costs for them to market a product. Then the consumer decides how much they want to pay and thus what the margin on the product is for the advertiser. HumbleBundle, a gaming webshop, applies this so-called 'Pay what you want' strategy in combination with donations to charities.
Goudsmit: "With this strategy you see that the advertiser often gets a higher margin on the product than usual. The consumer appreciates the transparency and rewards this by paying more."
Creative against Black Friday
There are of course companies that do not want to participate in Black Friday at all, because it would encourage overconsumption. These companies often choose creative solutions to still be seen during all the advertising violence in this period. For example, IKEA created Bring Back Friday, where old IKEA furniture is bought back from customers. It generated a lot of publicity for IKEA. Goudsmit: "It's important to stay close to your point of view in this kind of campaign. Is the environment the reason you choose this strategy? Then make sure that this stands out in your campaign." An absolute anti-campaign with the message that Black Friday is something bad does not work, says Goudsmit: "That creates too much negativity around your brand."
So giving discounts on the entire product range is not necessary to achieve success on Black Friday. With the above strategies, advertisers use Black Friday as a marketing moment and take into account the emerging criticism of overconsumption. Important is that the right strategy depends on the wishes and goal of the advertiser. "We often combine the various strategies with each other. We have extensive discussions with our clients and look at what the right strategy is for each advertiser."
Questions?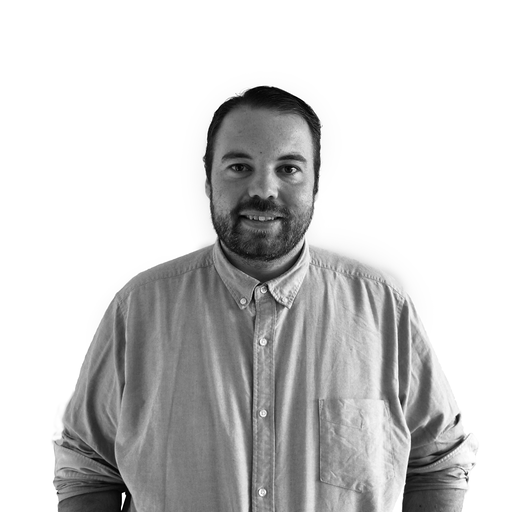 Glenn Goudsmit
Head of International, Daisycon