Blog
Linehub's boomerang employees emphasize the value of positive employee experiences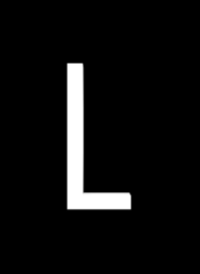 Last Updated
August 17, 2023
Boomerang employees, individuals who leave a company but later return back, have become increasingly common in recent years. In general, factors that contribute to a high amount of boomerang employees are a positive company culture, good work-life balance, compensations and/or benefits and a culture that nurtures employee growth and development. 
The value of returning talent
To encourage former employees to return in the future, companies should maintain positive relationships with them. Having many boomerang employees is a sign that speaks volumes about the positive experiences they have had with the organization. It's a strong indication that former employees have found their time to be truly fulfilling, leading them to willingly choose to return. Boomerang employees often bring a fresh perspective and new skills they acquired during their time away from the company, making them valuable.
"During my time outside Linehub, I had the opportunity to broaden and deepen my expertise, gaining valuable experience in various areas of my field. This diverse background is highly advantageous as Linehub expands its range of services, and enables us to make a greater impact for our clients." – Martijn Zoetebier, group director business development at Linehub
The sense of homecoming
Linehub, our international marketing collective consisting of 7 labels across 9 offices, has gained a significant number of boomerang employees. At Linehub we are delighted to have boomerang employees, as it reinforces the belief that our organization is a place where people genuinely enjoy working and want to be a part of (again). Among all our boomerang employees, 83% returned back to the same label but in a different position. By returning, 67% felt a sense of coming home and 83% were looking forward to remeeting with former colleagues. Curious about the reasoning behind returning? The most common motivations, in chronological order, were the private and company wide ambitions, the Linehub atmosphere and the national and international colleagues. 
"One of the most important reasons for me to return was the flexibility offered within Linehub, which enables me to spend more time with my kids on a daily basis. Also the colleagues, whom of which I for the most part come along great with. A lot of friendships and a lot of great experiences which was nice to rekindle once back. I don't regret going away for 5 months, because I realized certain things but most importantly, I returned with an ignited passion and new skills." – Benjamin Bracht, Senior Partner Manager 
Loyalty and trust
This highlights Linehub's ability to attract, retain and re-attract top talent. By valuing former employees and maintaining a positive relationship, a sense of mutual loyalty and trust is being created, which can lead to higher retention rates and a more positive company culture. Additionally, boomerang employees already have some familiarity with the company culture and processes, which leads to a smoother onboarding process and a potentially faster ramp-up time.
"The onboarding process was smoother because I was already familiar with the system but I still needed to learn since I was starting a new position with different responsibilities and tasks, so it was good to go through the onboarding and look at the training from a different perspective. I was able to help other employees that were starting because we were on the same boat in the onboarding process but I also had previous experience with the platform and system." – Jakub Lenovsky, Junior Channel Manager International
Linehub
Linehub's seven innovative marketing agencies provide a range of supplementary services aimed at enhancing our clients' business growth. We believe that personal connections are the true value of achieving success and that together we can make the real difference. We'd like to do this together with talented and motivated people like you. Take a look at our open applications and internships.