Blog
Empowering Growth and Development with Linehub Academy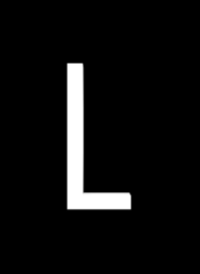 Last Updated
August 3, 2023
At Linehub we never settle for the easy way out, continuously striving for excellence and personal growth, both as individuals and as a collective. We firmly believe in the power of knowledge and the transformative impact of learning from others. That's why we are committed to providing opportunities for self-improvement and fostering a culture of continuous learning with Linehub Academy in our organization.
Introducing Linehub Academy
Linehub Academy is our dedicated learning platform, designed to nurture the professional and personal development of every team member. It serves as a hub for various learning initiatives, enabling us to create better versions of ourselves and enhance our skills and knowledge.
The Linehub Academy encompasses five key categories:
1. Onboarding Sessions: Welcoming new hubsters to Linehub
We understand the importance of a smooth onboarding process for new team members. Through our onboarding sessions, we ensure that every individual feels connected, informed and supported from day one. With Linehub being a international marketing collective of seven labels, these sessions cover general company introductions, label-specific understanding and function-specific knowledge. By making these onboardings also accessible to current employees, on top of mind knowledge is being ensured.
"The onboarding process was smooth because I was already familiar with the systems but I still needed to learn since I was starting a new position with different responsibilities and tasks, so it was good to go through the onboarding and look at the training from a different perspective. I was able to help other employees that were starting because we were on the same boat in the onboarding process but I also had previous experience with the platform and system." – Jakub Lenovsky, Junior Channel Manager International
2. Hub Talks: Sharing in-house expertise and knowledge
Within Linehub, we have a wealth of knowledge and skills among our talented team. We believe in the power of sharing this expertise to benefit the entire community. Our own specialists, experts in their respective fields, host Hub Talks to share their knowledge and insights, enabling us all to learn and grow together.
3. External training: mastering specific skills
To excel in our roles and as individuals, we recognize the importance of acquiring specialized skills. Through collaborations with external coaches and trainers, we offer targeted training programs to enhance our capabilities. We are dedicated to bringing in the best resources that help us grow professionally and contribute to the overall success.
4.
Study budget: fueling your craving for knowledge
We encourage our team members' thirst for knowledge and personal development. Linehub provides a study budget for skills in a specific area or topics not covered within our internal courses. The provided budget makes it accessible to choose training programs that align with a specific or personal career goal and aspiration. 
"My studies in project management, through Linehub's study budget, not only provided me with the necessary skills and knowledge, but also a sense of confidence and willingness to take on projects and achieve successful results. This study has given me a strong foundation to manage my projects and develop effective project management tools for Linehub." – Wouter Buter, Team lead Legal & Projects and Senior Project Manager Board
5. Culture Talks: Fostering connection and understanding
Building strong connections and a thriving culture is essential for success. We invest in creating a supportive and inclusive environment where everyone can be their authentic selves. Culture talks cover a range of topics including health, cooperation, communication, future-proof and personal development. By openly discussing these subjects, we ensure that we remain satisfied, healthy and connected.
Becoming the best version of ourselves
We are proud to invest in the growth and development of our team members. Through Linehub Academy, we are committed to cultivating a culture of continuous learning, collaboration, and personal growth, ensuring that we stay at the forefront of our industry and deliver exceptional results for our clients. Our focus is on the ever-evolving marketing industry, including strategic approaches, innovative services, analytics tools, sales skills and cross-industry collaborations within the Linehub collective.
Together, we are building a brighter future, one where knowledge and growth are at the heart of everything we do. We'd like to do this together with talented and motivated people like you. Take a look at our open applications and internships.