Blog
Affiliprint expands acquiring Prio Projekt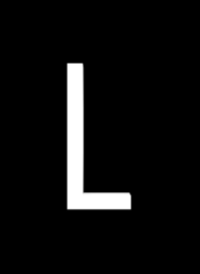 To broaden its reach and enhance its capabilities, the performance marketing agency Affiliprint, part of the Linehub collective, has acquired Prio Projekt. This strategic move will allow Affiliprint to tap into Prio Projekt's expertise in tailored solutions and media consulting for marketing campaigns, with a specific focus on insert marketing. Affiliprint is set to benefit from Prio Projekt's expertise in the field.
"The acquisition of Prio Projekt will allow Affiliprint to expand its capabilities and offerings. Anna will be a valuable addition to our Stockholm team. We will be able to provide our customers with tons of experience and an even wider range of products and services." – Fredrik Lexmon, Head of Nordics Affiliprint
Affiliprint
Affiliprint is a performance marketing agency that specializes in distributing vouchers, gift cards and product samples through e-commerce parcels and publications. The company is part of the marketing collective Linehub; a group of companies that offer various marketing services. Affiliprint's approach to marketing involves helping brands reach their target audience through innovative and effective solutions. The company has a strong focus on performance-based advertising, which means that its clients only pay for the actual achieved results. This can vary per campaign, but could for example consist of clicks or conversions. Affiliprint's unique service includes personal media planners, A/B testing to optimize campaigns and the distribution of brand partners' inserts.
With its expertise in the field, Affiliprint has become a trusted partner to maximize the marketing efforts for many businesses such as: HelloFresh, NA-KD, Outfittery and Booking.com. Affiliprint is active in 32 countries and has gained a network of more than 1.200 publishers reaching 100 million annually end consumers, which makes Affiliprint one of the largest global insert networks.
Insert marketing
Insert marketing is a type of direct marketing where promotional materials; flyers, brochures or product samples among others, are inserted into mailings, magazines, newspapers or other publications. A targeted audience is being reached with the purpose of increasing visibility and generating leads or sales for a specific product or service. 
The approach of an insert marketing campaign can be highly targeted since inserts can be placed in publications that cater to particular demographics or interests. It has also become a valuable marketing tool for targeting the growing number of consumers working from home. By placing an insert in a publication sent home, multiple household members are contacted, often more than one time. Insert marketing can help brands multiply their branding and performance while tracking campaign success using sophisticated tracking technology.
Prio Projekt
The acquisition of Prio Projekt is focused on strengthening Affiliprint's operations in Scandinavia and expanding its portfolio. The two companies offer complementary marketing services and share a successful history of collaborations on multiple marketing projects.The acquisition will enable Affiliprint to leverage Prio Projekt's years of experience and knowledge to provide better services to their partners. Additionally, Prio Projekt's customers can benefit from Affiliprint's international reach as part of Linehub. The acquisition is expected to increase Affiliprint's market share and expand its network of partners.  
Prio Projekt was founded in 2011 and offers independent media consultancy and production of media and target group proposals. The clients are active in industries where direct marketing is one of the most important tools for recruiting and retaining customers, such as: Bokus, Land, and Bonniers Bokklubbar. Prio Projekt's founder and Managing Director, Anna Svensson, will join Affiliprint's team based in Stockholm. 
"Having collaborated for a number of years already, I'm very pleased to now join the Affiliprint team. I am confident that our combined expertise and resources will allow us to achieve even greater success and provide Prio Projekt's customers with security of an experienced team moving forward." – Anna Svensson, Founder and MD Prio Projekt
Linehub
Linehub, an international operating collective consisting of seven innovative marketing agencies, provides a range of supplementary services aimed at enhancing our clients' business growth. Are you interested in discovering the optimal (combination of) services that would work best for your company? Get in touch with our experts and take the first step towards reaching the full potential.