News
Linehub acquires Northway
And strengthens it's position in the Nordic market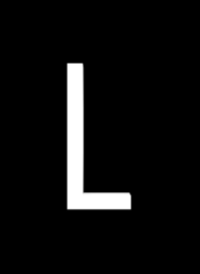 Last Updated
March 30, 2021
Almere, 25 March 2021 – Insert marketing agency Affiliprint and check-out specialist Sovendus are taking over Swedish e-commerce network Northway in a joint transaction. Stockholm-based Northway thus becomes part of the marketing collective Linehub, to which Affiliprint and Sovendus largely belong since 2019. With the acquisition and expansion of activities, Linehub is strengthening its position in the Scandinavian market.
Northway connects leading e-commerce companies with the platform BOOMERANG by Northway, a media network that establishes partnerships between webshops through an affiliate model. In addition, Northway targets consumers through insert marketing: promotional print inserts in e-commerce packages.
The activities of Northway are divided between Affiliprint and Sovendus. Affiliprint takes over insert marketing and thus further expands its international network. BOOMERANG by Northway becomes part of Sovendus, which will launch its platform and dashboard in Swedish, thanks to the acquisition. Both Affiliprint and Sovendus continue to work with Northway founders Fredrik Lexmon and Jonas Palmqvist.
"We see this acquisition as a great opportunity to both strengthen cooperation and offering customers new and state-of-the-art solutions for customer acquisition."

Marko Dobroschelski

, CEO Linehub
Sovendus as well as Affiliprint are looking forward to their expansion in the Nordics. "E-commerce in the Nordics has always been very advanced, with wide consumer acceptance and the presence of strong, national and international shops and brands. A perfect environment in which Sovendus' technology and network add value to partners." Thus Oliver Stoll, founder and CEO of Sovendus. Ron Thomassen, Managing Director of Affiliprint adds: "We have always worked successfully with Northway in the past. Our shared ambitions to serve customers on a fully international scale has led to this acquisition."
According to founder and managing director Frederik Lexmon, Northway is also pleased with this acquisition. "Our goal has always been to enable company growth within the e-commerce sector, in- and outside the Nordics. We are excited to join forces with Sovendus and Affiliprint and look forward to introducing new and proven technologies to our valued partners."
Linehub