Blog
A strategic stake in Trendata and New-Media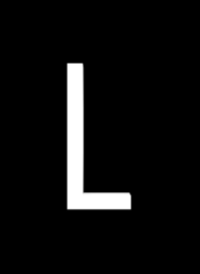 Last Updated
November 8, 2021
Linehub acquires a strategic stake in market intelligence specialist Trendata and marketing agency New-Media. This step is in line with Linehub's ambition to become the strongest player in Europe in the field of result-driven marketing.
Linehub's goal is to deliver the highest possible performance from the most profitable marketing channels. Trendata and New Media will make an essential contribution to this. Significantly stronger campaigns can thus be developed for advertisers, due to a better fit with the actual current demand in the market.
Trendata
Trendata provides real-time insights into actual market demand and predicts its development. The new label does this with an in-house developed AI-program that identifies online orientation behaviour and trend patterns, based on search and social data from the last four years. This results in valuable applications in the field of strategy, purchasing, R&D and marketing for a diversity of market segments and sectors.
New-Media
New-Media specialises in interpreting total market demand and translating it into demand-driven marketing. These market insights form the basis for marketing strategies, from which lead generation campaigns and website optimisations originate.
Linehub
Linehub is the family brand of fresh and innovative marketing agencies. Together, new opportunities are explored and campaigns are designed that create proven value. Trendata and New-Media act alongside the four other marketing labels of Linehub: Affiliprint (insert marketing), Daisycon (affiliate marketing), Conversive (digital marketing) and Sovendus BV (check-out marketing). Linehub has 8 international offices.
"After Trendata has discovered the actual demand in the market, New-Media and the other labels of Linehub translate this into an integral result-driven marketing strategy, including the corresponding execution. This makes growth predictable and scalable for our clients."
Martijn Huve, founder and owner Trendata and New-Media.
"Data has always been the building block of our service. With the addition of these two wonderful labels to our collective, we ensure that we can advise our clients even better on the next (international) growth opportunity, even before the market shows it."
Marko Dobroschelski, CEO Linehub.