Blog
Conversive is enhancing its services with Affiliate Management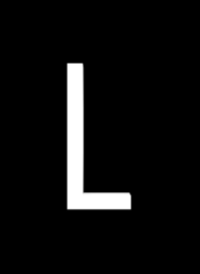 Last Updated
October 2, 2023
Affiliate marketing has firmly established itself as a dependable and potent online marketing avenue, backed by an impressive track record. Affiliate marketing, as one of the earliest online marketing strategies in the media mix, has consistently proven its efficiency for growth. It significantly contributes to branding, attracting visitors, and driving sales. However, it's not a passive endeavor where instant results occur upon activation. Active and efficient management plays a pivotal role in achieving campaign success. This requires dedicated time, attention, and expertise, resources that might not always be readily available. Conversive bridges this gap by providing a solution by their entrusted professionals; Affiliate Management. 
Why Conversive?
Within Conversive, campaigns are masterfully curated across the complete range of effective online media platforms, all tailored to harmonize with your distinct objectives. Through continuous analysis and careful fine-tuning, they persistently enhance campaigns to unleash their fullest capabilities and achieve optimal outcomes. Conversive has already achieved impressive results, all with a minimum ROAS of 900%. Take a look at their business cases for more details.
The benefits of Affiliate Marketing
The advantages of affiliate marketing are myriad. Through this avenue, you tap into a substantial volume of traffic that often remains out of reach through other digital media channels. This influx of traffic is generated by publishers who promote your brand across various types of websites. These encompass comparison sites, content-driven platforms, loyalty programs, email campaigns, discount code hubs, and Google Shopping publishers. 
Your brand occupies positions that are otherwise hard to secure, and you only pay when actual results are achieved – a true "no cure, no pay" arrangement. This sets affiliate marketing apart from other channels that are based on paying per click (CPC).
In the short term, it focuses on increasing website traffic and reaching an audience that might otherwise remain untapped. For the long term, affiliate management aims to boost the number of conversions and enhance brand awareness. 
Affiliate Management by Conversive
By opting for campaign management, you're engaging the services of Conversive. This collaboration goes beyond just sharing office space; it extends to sharing insights and staying up-to-date with the latest trends. The benefits for your business are manifold. 
Conversive offers comprehensive support for your affiliate channel, covering all aspects. This entails managing the setup, communication with publishers, exploring new media avenues, acquiring publishers, effective negotiations with publishers, and approving transactions. 
Furthermore, you'll stay informed about potential opportunities and industry updates through Daisycon. Additionally, you'll have direct access to your dedicated channel manager, who possesses specialized expertise in your specific domain.
"During my interview with Mediashotz, I emphasized the advantageous results of incorporating affiliate marketing into the media mix. This approach is founded on an outcome-based pricing model and contributes to a substantial influx of new customers. I take pride in the  inclusion of affiliate management services in the Conversive portfolio, further solidifying our dedication to fostering sustainable business growth." Martijn Zoetebier – Managing Director Conversive & Group Director Business Development Linehub
Collaboration
Allow the Conversive team, consisting of certified online marketers, to oversee your campaign management. This service caters to two scenarios: either if you're already associated with Daisycon but wish to delegate responsibilities to experts, or if you're new to affiliate marketing and prefer digital marketing professionals to handle your new account directly. Moreover, you have the flexibility to fully entrust campaign management to Conversive's experienced team or opt for a combination where specific tasks are delegated accordingly.
Is affiliate marketing suitable for your business? It's a powerful tool for generating sales and leads. Feel free to explore the possibility of launching an affiliate marketing program through the Daisycon international publisher database, in conjunction with affiliate management by Conversive.
About conversive
Conversive, part of Linehub, has remained committed since 2007 to nurturing sustainable business growth. Their fundamental strategy is anchored in a well-established digital approach. They adeptly utilize a strategic blend of high-performing marketing channels to enhance brand visibility and to smoothly transform website visitors into devoted customers. Google Ads, Social Ads, Display Ads, Certified (Marketplaces) Ads, just to name a few.