Blog
Gain predictable results with affiliate marketing
Gain reliable and predictable results with affiliate marketing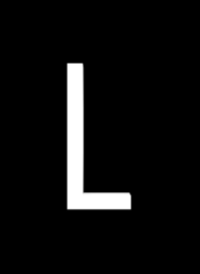 Last Updated
June 22, 2023
In times of economic uncertainty, marketing methods need to be more reliable to ensure certainty. This is particularly important for e-commerce brands who are constantly competing for return on investment (ROI) in a highly competitive environment. Marketing managers need to be able to provide accurate and certain results, specified to each marketing source.
Recent studies have shown that the effectiveness of marketing, a key priority for companies, is gaining even more importance. Those who can offer reliable success planning for e-commerce through their marketing operations, campaigns and tools will be winners. This includes demanding service providers who can offer reliable forecasts for demand, ensure marketing investments leading to both direct sales and long-term growth and provide certainty that the marketing process is worth the investment. Affiliate marketing is particularly promising for e-commerce marketers due to the predictability. It allows for reliable forecasting and can provide the necessary result security to help brands achieve their desired ROI.
Ensuring reach certainty
Matching supply and demand has become increasingly challenging for e-commerce brands in the previous but also the current turbulent times. In order to reach the ideal customer, budgets need to be increased. Therefore it is crucial for brands to confirm guaranteed reach, as with reliable affiliates. Affiliate marketing provides the solution for the most common uncertainties;
Identifying the demand for a product or service, searching for the most effective channels to reach targets and resonate the communications according to the target audience. By collaborating with relevant blogs, cashback programs, shopping portals and so on, e-commerce brands can access their target audience on a large scale with minimal effort. These affiliates have built their following over the years. Brands can leverage this established audience to achieve reliable reach certainty. Consequently, brands can devise their strategy based on the right partners and anticipated results, leaving nothing to chance.
Reliable expertise
When testing channels and campaigns that have not been used before, having knowledge and expertise about the tool, industry and audience is critical. Therefore it is essential to collaborate with suitable partners and experts who can offer a reliable comprehensive set of skills and competencies focused on the goals and targets. Marketing managers often require experts who understand this constant 'testing and learning' approach to attain a quick return on investment.When modification of a certain strategy or campaign is needed to uplift the results, the responsible team should be capable of quickly responding to such a challenge and making the necessary changes.
Securing reach and knowledge are essential in achieving predictable results. Affiliate marketing is a successful marketing channel that provides reliable results. According to recent studies, 20% of advertisers using affiliate marketing consider it their most important channel for customer acquisition, followed by paid and organic search (16%) and display (15%).
It is important to note that when referring to results, it does not always mean successes. A result can also be a failure, not all campaigns even generate results. The key is to learn from the results and use them to improve future campaigns. This is where experienced affiliate marketing partners come in, with their continuous testing and learning approach, they can quickly determine if a campaign is working or not, leading to success with less time wasted. Our partner label Daisycon helps advertisers achieve their online marketing goals. With innovative technology and personal service, Daisycon has been optimizing collaboration between both advertisers and publishers for more than 20 years. Gain more information about Daisycon and contact them to see how they can help you reach your affiliate goals.
About Daisycon
Daisycon, part of marketing collective Linehub, has gained an international affiliate network of more than 30.000 active publishers since the establishment in 2000. Daisycon creates meaningful connections with their customers and partners, providing them with the best-in-business affiliate platform to start and maintain successful affiliate campaigns. Daisycon specializes in facilitating B2C e-commerce in a large variety of industries such as home and living, sports and hobbies, fashion and beauty, health and electronics.
Linehub
Linehub, an international operating collective consisting of seven innovative marketing agencies, provides a range of supplementary services aimed at enhancing our clients' business growth. Are you interested in discovering the optimal (combination of) services that would work best for your company? Get in touch with our experts and take the first step towards reaching the full potential.