Blog
Daisycon exceeds the growing demand in the Nordics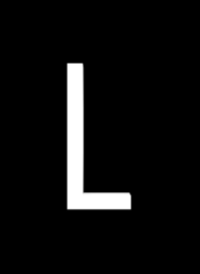 To meet the growing demand for e-commerce and performance-based marketing services in the Nordics, Daisycon has recently expanded its operations with a new office in Stockholm, Sweden. As a prominent player in the field of performance-based online marketing, Daisycon aims to better serve its existing clients, establish stronger partnerships, and solidify its position in the region.
About Daisycon
Founded in 2000, Daisycon is an international affiliate network with a vast network of over 30,000 active publishers. The company excels in creating meaningful connections with its customers and partners, offering them a top-tier affiliate platform to initiate and maintain successful affiliate campaigns.
Daisycon's expertise lies in facilitating B2C e-commerce across various industries, including home and living, sports and hobbies, fashion and beauty, and health and electronics. Through strategic collaborations with global clients such as Disney+, Superdry, Emma, and Cura of Sweden, Daisycon has demonstrated its prowess in the affiliate marketing space. With the addition of the new office in Stockholm, Daisycon now operates in Denmark, Norway, and Sweden, solidifying its presence in the Nordic region. This expansion brings the total number of Daisycon offices to eight, spanning across seven countries.
Daisycon's vision
By establishing a local presence in Sweden, Daisycon is well-positioned to cater to the evolving needs of its clients in the Nordics. The new office not only allows for more personalized support and stronger partnerships but also showcases Daisycon's commitment to delivering exceptional performance-based marketing solutions in the region's thriving e-commerce landscape.
"We are very excited to have built this hub in Sweden. As we will be under the same roof as fellow Linehub companies Affiliprint and Sovendus, there will be many opportunities to combine forces and make use of our complimentary services. As such we can provide even more support to and results for our customers as they seek to grow their businesses in the challenging times ahead." Thomas Bak Jensen – Country Manager Nordics
Linehub
Daisycon is part of Linehub, an international operating collective consisting of seven innovative marketing agencies. Are you curious about the potential of affiliate marketing for your company? Take the first step and get in touch with our experts.