Blog
The challenge of eliminating Third-Party Cookies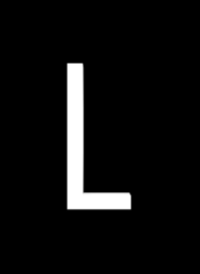 Last Updated
October 2, 2023
The elimination of third-party cookies signals a return to traditional methods in online marketing. Agencies and their clients will need to adapt to this change, which will take effect in 2024 as Google plans to end support for third-party cookies in Chrome. As a result, e-commerce companies must re-evaluate their strategies. Effective targeting and measurement of digital advertising are essential for marketing effectiveness as the industry heavily relies on them.
The impending challenge
Despite the approaching deadline, it looks like there is still much to be accomplished. A recent study by Adobe revealed that 75% of marketers heavily rely on third-party cookies. On top of that more than three-quarters of executives anticipate, due to the elimination of third-party cookies, negative impacts on their business. The loss of targeting capabilities and significant reduction in user behavior insights will expose significant challenges for personalizing digital advertisement. 
Consumers demanding highly personalized experiences, shows the importances of this issue. Smart Insights reports that 63% of consumers would refrain from purchasing from brands that use insufficient personalization tactics, while Accenture states that 83% of consumers are willing to provide their data to receive personalized offers.
It is evident that the approach of marketing campaigns has shifted since the pandemic, prioritizing short-term performance marketing solutions to generate immediate revenue instead of long-term performance marketing for creating brand awareness and loyalty. Many e-commerce businesses have focused their investments on pay-per-click (PPC) campaigns, relying on advertising services from Google and Meta to expand their customer base, while decreasing investments in more strategic 'upper-funnel' marketing tactics like branding.
Conquering these challenges 
Now that the availability of 'easy' effective targeting data is shifting, marketing executives must begin to think strategically once again. They must consider their data strategies in marketing and what their marketing partners can do to support them. There exist possible technological solutions to reduce the impact of these challenges. 
One possibility is server-side tagging, because of Google's decision to discontinue support for third-party cookies placed in the user's browser. Instead a server-side script is installed to manage tracking and analytics tags on a website. It is preferred to collect and process data on the server instead of in the user's browser, reducing the dependence on third-party cookies, so marketers can still collect valuable data for personalized advertising. However, server-side tagging comes with some flaws; it requires more technical knowledge and infrastructure than traditional client-side tagging, it makes gaining real-time insights into user behavior difficult and it limits the ability to share data with third parties. 
In addition Google developed a new privacy-focused solution called Federated Learning of Cohorts (FLoC). Instead of tracking individual users, FLoC combines users with similar interests. This makes it possible to protect users' privacy while enabling relevant advertising.  
Other technological solutions include contextual targeting, in which users are targeted based on the content they view rather than their behavior and probabilistic tracking, using statistical modeling and machine learning to infer user behavior from the available data. Unfortunately none of these solutions can achieve the accuracy, reach or user-friendliness of third-party cookies.
Back to old-fashioned marketing
Even though technology does not offer any solutions yet, the deadline of 2024 should make e-commerce marketers aware. They should focus more on traditional methods of addressing customers to gain a deeper understanding of their needs and become better at gaining real-time market insights to develop a clearer understanding of overall market demand and evolving customer needs. By investing heavily in lead generation, a large database of potential customers on first-party data can be built, for example with channels like affiliate marketing, checkout marketing and advertising campaigns.
"Brands need to re-focus on the relevance of their products for specific parts of the customer base, for the first purchase, a repeating order or even a cross- or upsell. Besides this the focus on the bottom of the funnel should be directed to the top of the funnel, by investing in branding and the early stages of the customer journey. To establish a long term business, the golden rule is to invest 60% of the budget in branding and 40% in performance marketing." – Martijn Zoetebier, Group Director Business Development Linehub.