Blog
Key tips for a successful lead campaign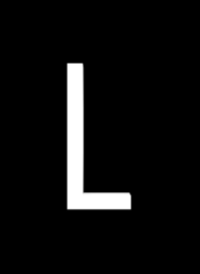 Last Updated
August 31, 2023
It's safe to say that no company would ever refuse the opportunity to generate more leads for their business. A marketing strategy that is committed to generating interest and gathering contact information from potential customers or leads is referred to as a lead campaign. The ultimate target of such a campaign is to convince potential customers to take a specific action; filling out a form, subscribing to the newsletter,  making a transaction and so on. 
The benefits of a lead campaign
Utilizing a lead campaign can be beneficial for several reasons. First, it is eligible to help build an audience and increase brand awareness by gaining more reach. Second, it can provide valuable information about potential customers such as their interests, preferences and contact information that is valuable for campaign targeting and personalizing future marketing actions. Third, it has the potential to steer potential customers towards the sales funnel and boost overall sales.
Lead campaign important requirements
In general, implementing a lead campaign can be an effective way to generate interest and gather information from potential customers, which can ultimately lead to increased sales and business growth. The most important requirements for a lead campaign are:
Define goals: it is important to define specific goals and objectives before launching a lead campaign. By making the expectations clear, the success of the lead campaign can be measured and potential changes or optimizations will become apparent.

Avoid risks: the market is constantly moving. Hence, marketers are constantly looking for new growth opportunities and conducting testing. By doing enough research in advance and carrying out many tests, mistakes and errors can often be prevented.

Clear web navigation: when a potential customer visits your website, the web navigation should be clear to prevent bounce or confused orientation behavior. It is therefore advisable to assess each (landing)page for necessity and understandable follow-up steps to encourage conversions of any kind. 

Target audience:

identifying the target audience

is essential for creating effective marketing messages that resonate with potential customers. Understanding the target audiences' demographics, interests and needs help to create content that speaks directly to them.

Affiliate marketing:

affiliates

are incentivized through commissions or other rewards for each lead or sale they generate. By partnering with the right affiliates, companies can access new audiences and expand their reach, while affiliates can earn income through promoting products or services that align with their audience's interests.

Incentives: some people get motivated by the idea of ​​getting something in return for their purchase, such as a gift or a discount on the next purchase. However, this does not apply to everyone. That is why

incentives

should only be used with a target group that reacts positively on such benefits.  

Insert marketing:

insert marketing

involves inserting promotional materials, such as flyers or brochures, into a product package or shipping box. This allows companies to reach out to potential customers who have already demonstrated an interest, increase brand awareness and drive up sales.By offering exclusive promotions or discounts to new customers, insert marketing can encourage repeat purchases and increase customer loyalty. 

Valuable offers: by putting an offer forward, a customer is able to experience true added value unless the offer is relevant and matches the phase of the sales funnel the potential customer is currently in. While relevant content creation is undoubtedly important, the timing of its distribution plays a crucial role in the success of each phase, as they have unique requirements that must be met.

For example In the consideration phase, targeted email campaigns that provide detailed and specific information about the product could be more impactful.

Inbound marketing: one of the most important lead generation strategies is inbound marketing, that consists of generating interest in your business by producing and promoting content. An easy tool for this, the use of which has increased considerably in recent years, is

social media marketing

. This can be used both organically and paid to stay on top of mind and build product and/or brand awareness.

Effective landing page: the landing page is the web page where potential customers are directed after clicking on the campaign's call-to-action. The CTA is the specific action that the potential customer is asked to take, such as filling out a form or subscribing to a newsletter. It's important to ensure that all (organic and paid) advertised landing pages – and therefore the whole website – are fully optimized to achieve the maximum

conversion rate

.
Linehub
In the competitive landscape of today's business world, a successful lead campaign can make all the difference. By employing the right strategies and meeting the important requirements, companies can unlock the potential for increased leads, sales, and long-term business growth. Linehub, an international operating collective consisting of seven innovative marketing agencies, provides a range of supplementary services aimed at lead generation. Our specialist are excited to discover together what (optimal combination of) services would work best for your company. Get in touch with our experts and take the first step towards reaching your potential.