Blog
The future of affiliate marketing
How did affiliate marketing change in the past years and how will this evolve in the future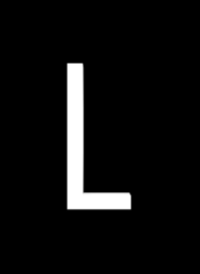 Last Updated
April 17, 2023
Affiliate marketing is often a solid part of an (online) marketing strategy, and it has been for many years. In this article we take a look at how affiliate marketing is still going strong after all this time and at the way that this "traditional" online marketing channel has changed throughout the years. Our specialists from Daisycon also share their ideas about how they see affiliate marketing evolving in the future.
A solid part of the marketing mix
Why is it that affiliate marketing is more often than not a solid part of the marketing mix for many companies? The evident reason is that a performance based marketing model is a safe way of advertising; compared to other channels in the mix you get a solid return on advertising spend. Therefore affiliate marketing is a very accessible and easy way to start with online advertising with many possibilities for testing different approaches without needing an allocated budget. What further distinguishes affiliate marketing from other channels, is the possibility to target different audiences. For example by using discount communities, cashback services, influencers or niche websites to reach those people you might not be able to target otherwise.
Affiliate marketing also offers a great alternative to advertising on platforms such as Google or Facebook. Especially since CPA's on these channels increased dramatically (last year in the Nordics commissions skyrocketed +21%!) and new cookie policies make tracking on Facebook not only more expensive but also more difficult. So for companies wanting to be less independent of the big tech companies, switching to affiliate advertising is a great idea.
How affiliate marketing changed in recent years
The concept of performance based marketing is older than the internet itself so of course affiliate marketing has seen many variations and changes throughout the years. Companies like Amazon offering their own affiliate program are therefore a strong competitor for affiliate networks like Daisycon. On top of that we recently faced a challenge due to changing regulations and privacy laws, which meant we had to re-evaluate our tracking solutions and adapt them to meet the new standard. Both these things mean we need to always remain alert and keep an eye on our competitors. We constantly develop our technical solutions to stay on top of our game and to be able to offer the best tracking possibilities and keep our platform as attractive, flexible and future proof as possible for both advertisers and publishers.
Next to that we've seen an increase in online shoppers resulting in an online-focused mindset in many companies. This means more businesses are shifting towards online marketing and are looking into starting an affiliate campaign. These are often companies in branches that used to focus mainly on offline marketing for a long time. With new advertisers come new publishers: we see a lot of larger, more established publishers that are quite strict about which campaigns they want to promote, and how. The result is more focus on fixed fees instead of the pure performance based commission models, even before a partnership between advertiser and publisher has been well and truly established. At the same time many new publishers start their activities in niche segments, offering their reach to potential customers looking for products within a small(er) market.
There has also been a shift in publisher type; we see more comparison websites, often using Google Shopping for offering easy comparisons to their visitors. But also influencers are gaining popularity in the field of marketing. A lot of new advertisers directly associate affiliate marketing with influencer marketing, which leads to them exploring opportunities in this segment. A publisher type that's losing some popularity are discount websites and communities. Many advertisers initially decline these publishers for their campaigns because they're afraid of abuse/misuse of their affiliate program. For Daisycon this means an extra reason to promote the shopping cart pixel which prevents publishers from gaining a commission if visitors were already shopping before finding a discount code on their website. With this convenient feature, we can resolve the apprehension of advertisers towards discount publishers and challenge the publishers to find other ways of adding incremental value to the user journey.
Although some changes mentioned above can be seen as a threat to affiliate networks like Daisycon, we mostly see new possibilities and opportunities coming from these changes. We regard them, adapt and continue to offer the best possible service to both advertisers and publishers.
The future of affiliate marketing
For the future we expect a continuation of some things mentioned above; influencers will gain even more popularity and the importance of good content on social platforms will grow as well. As a result there are two important things happening: first, due to the increase in the number of influencers we see a decrease in flat fee investments and an increase in commission-based collaborations. Therefore Daisycon focuses on a sustainable and mutually beneficial way of working to encourage a fruitful partnership for both advertisers and influencers. Second, the affiliate network that has the best connection with social platforms, and the easiest method for social publishers and influencers to connect with advertiser campaigns gains a big advantage to manage the increased social network traffic.
Next to that the changes in privacy regulations will continue as well. For us it's important to remain up to date so we can adapt our own policies when necessary and make sure our clients know what to expect. Associated with this, are the changes that Google Analytics has to make due to GDPR adaptations. This means the platform might become less interesting to advertisers if they can make use of the necessary tools that affiliate networks like Daisycon already have in place.
Apart from the challenges mentioned, there are multiple positive changes our affiliate specialists predict and look out to. What to think of new markets to explore, for example the food business. Subscription models like HelloFresh are gaining popularity which offers great chances for the affiliate business. Just like the shift towards "green" products that started already a while back and is still going strong. This will definitely ensure many more advertisers ánd publishers for which the current focus on multi attribution is extra interesting – meaning the full affiliate funnel shares in the commission, instead of only the one providing first click.
Overall, performance based marketing models are still increasing in popularity, which make them more mainstream. Advertisers see the value of marketing means with a solid ROAS more often, which hopefully convinces media agencies that have been skeptical for a while to involve affiliate marketing in the mix for their clients.
Affiliate marketing +
By connecting affiliate marketing to one of Linehubs' other solutions we can give brands an extra push. Whether it is about brand awareness or direct sales, learnings taken from affiliate marketing campaigns that are up and running, can boost the performance curve of our other labels. The advantage here is we already know things about our customers which enables us to increase our success rate.
An example: by starting an insert-marketing campaign at Affiliprint on top of an affiliate campaign at Daisycon, advertisers can reach complementary audiences. The inserts steer at performance but are also a way of building brand awareness, which increases performance in other (online) channels such as an affiliate campaign.
Like this, Linehub offers various complementary services to help our clients grow their business. Curious to see which combination of services works best for your company?
Reach out to us and our experts will consult with you about a successful (online) marketing campaign.
Insights by:
Thomas Bak Jensen [Country Manager Nordic, Daisycon]
Vincent Bawua [Sales Manager Belgium, Daisycon]
Ingrid Cleen [Country Manager Belgium, Daisycon]
Anders Fenger [Team Lead Nordic, Daisycon]
Jouni Miettinen [Business Development Lead Finland, Daisycon]
Martin Solibakke [Business Development Manager Nordic, Daisycon]
Ron Thomassen [Managing Director, Affiliprint]
Lars Wiesner [Team Lead International, Daisycon]
Linehub