Blog
2021-2022 Learnings and Expectations – Looking back
Insights and expectations from Linehub's managing directors – Part I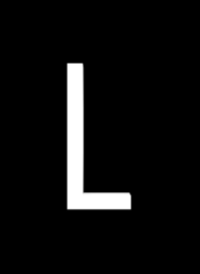 Last Updated
February 1, 2022
Divided into two articles, we look back at last year and ahead to 2022. In this first part we focus on our learnings and experiences of 2021.
With the risk of stating the obvious, it's the COVID pandemic that had the most impact on our business last year. A big adjustment for Linehub is the hybrid way of working that is by now fully in effect. And it proves to work. Everyone at Linehub has the means to be able to work from home, but the office doors remain open to those who want or need to work there. Apart from this there are also other changes that had an impact on our daily business.
Digitisation of small and medium businesses
In the online environment, we have witnessed an increase in the number of players on the field, as small and medium-sized businesses are increasingly digitising as a result of shops closing during lockdowns. This increase has two important consequences: On the one hand, it creates more competition. Conversive notes that profitability from channels such as Google Ads is declining. It is therefore important for our advertisers to not rely exclusively on automated "smart" campaigns anymore. The growing competition requires more tailored solutions.
On the other hand, digitisation also offers new opportunities. For example, New-Media and Trendata not only see newcomers in the field, but also companies that have been growing steadily for years in fields that were always quite "traditional" are shifting their attention to online means. For example industries related to construction, engineering and transport, among others, are growing their online presence. These organisations – mostly B2B – have always been relying heavily on offline marketing before. It has now become clear that the online domain offers opportunities for every form of sales and service.
"The strong urge to digitise is the engine for innovation, both in the field of marketing and onsite optimisation."
– Niek van der Schoot [Operational Director New-Media]
Daisycon found these new opportunities especially in internationalisation. Both advertisers and publishers are increasingly using affiliate marketing beyond the borders of their home countries. This offers more opportunities for existing campaigns, but also for new customers. It is apparent that in addition to CPO (cost per order), advertisers are more often opting for fixed fees for their publishers. This shows a growing confidence in our network and our partners.
Changes in online behaviour
Trendata notices that the COVID pandemic and last year's restrictions have had a huge impact on people's search behaviour and online orientation. This is also visible in product demand: the changes in daily life led to an increased interest in walking and cycling. A lifestyle change clearly reflected in an enormous demand for biking gear and proper clothing. These major changes confirm the importance of understanding your target group before you can provide them with appropriate services and solutions.
The shift to online shopping has created major traffic peaks for Sovendus. Traffic in the Sovendus voucher network increased dramatically, especially at the start of local lockdowns, causing the necessary technical challenges. Therefore last year a lot of energy went to optimising the customer funnel. A learning that could quickly be converted into a long lasting improvement in day-to-day operations.
Offline impact
In addition to online impact, 2021 also brought some offline challenges. The lack of certain raw materials and subsequent delays in supply chains caused an immediate price increase of various commodities. For insert-specialist Affiliprint this meant a change in their buying process. To be able to serve both new and existing customers with the same quality product Affiliprint stands for, the need to plan ahead and buy larger amounts of paper became a big theme. It's also relevant to actively approach clients to inform and advise them in the matter. In doing so we can move forward together with our partners without losing continuity.
We are looking forward to new opportunities, using our learnings and experiences from last year to our advantage. Want to know what our expectations and focus points for 2022 are? Read along in part two of this article

Insights and expectations by:
Marko Dobroschelski [CEO Daisycon]
Mehmet Ergün [Head of Insights Trendata]
Daan van der Hofstede [Managing Director Sovendus]
Niek van der Schoot [Operational Director New-Media]
Ron Thomassen [Managing Director Affiliprint]
Martijn Zoetebier [Group Director Business Development & Managing Director Conversive]
Linehub