Blog
Linehub expands again with Basebuilder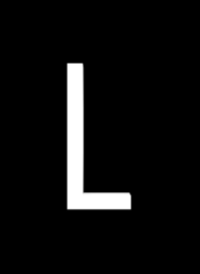 Last Updated
March 29, 2022
Pursuing the ambition to become the strongest European player in the field of result-driven marketing, Linehub acquired Basebuilder expanding its service as a marketing collective. Basebuilders' experience in growing customer databases is a valuable addition to Linehub's existing services, enriching both new and existing campaigns.
Basebuilder
Basebuilder helps retailers and brands to grow their database, activate their shoppers and develop loyalty amongst customers to increase omnichannel sales. Doing so by creating fun and gamified campaigns distributed both online and offline using the advertisers own channels: newsletters, social platforms and offline distribution.
Linehub
Linehub has eight international offices, offering a full range of marketing services. Basebuilder acts alongside the six other marketing labels of Linehub: Affiliprint (insert marketing), Conversive (online marketing), Daisycon (affiliate marketing), New-Media (demand driven lead generation), Sovendus BV (check-out marketing) and Trendata (market intelligence).
"The core business of Basebuilder contributes to Linehub being able to offer a complete marketing solution to existing clients and opens up a new category of customers Linehub hasn't explored yet. The synergy between all labels is important, as is the drive to grow, expand internationally, deliver performance and partner with great clients. In this ambition Linehub and Basebuilder found each other and I'm confident that together we can move forward even faster and service our clients better."
Marko Dobroschelski, CEO Linehub
"Basebuilder is an ambitious organisation with the drive to keep innovating. Linehub shows the same energetic culture which gave us the confidence to hand over the baton. The acquisition by Linehub offers Basebuilder opportunities to accelerate. By making use of the international network in (among others) the Nordics and by making use of a number of central services."
Jeroen Ligthart, CEO Basebuilder
Linehub