Blog
New Media's recent rebranded identity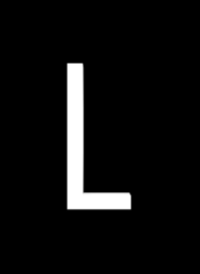 Last Updated
June 8, 2023
New Media, a prominent member of the Linehub marketing collective, has recently made the strategic choice to rebrand its image. This decision showcases the commitment to aligning the brand image with the company's culture and staying current in the ever-changing marketing landscape. The anticipated benefits extend far beyond market positioning.
What led to the rebranding decision?
After more than 15 years of establishment, the previous look and feel of the brand no longer aligned with New Media's current vision and operations. The corporate identity, consisting of the visual elements, design guidelines and overall style used to represent the company, were no longer able to match the brand culture. To resolve the hindered effective representation and to renew the vibrant logo and website, a fresh social media and communication strategy has been developed.
"With the growing demand for digital solutions and our constant drive for growth and marketing innovation, it was high time for a new identity that fits seamlessly with our culture, mission & vision and internal processes." – Niek van der Schoot, Operational Director New Media
The new brand identity
The rebranding efforts encompass a range of elements, including a new logo, reinvented house style, redesigned presentation decks, an updated website and a refreshed office layout and decor. A professional team photoshoot, capturing the united and dynamic team behind the brand, will be utilized for internal and external communication materials.
The new logo represents the purpose-driven collaborations, internal as well as external. In order to retain a connection with the company's history, the colors of the logo were kept consistent. However the tones were adjusted to better align with New Media's data-driven solutions.
The corporate identity also emphasizes the team-oriented business strategy and its tight partnership with Trendata, also part of Linehub. The logo symbolizes the joint collaboration with colleagues and clients, sitting around a table to work together in consultations and full transparency. 

New Media
New Media helps businesses understand the behavior and needs of their target audience. With their proprietary methodology, they prioritize the target audience's demand over the supply. Aligning the offerings and marketing activities with the target audience's demand is, according to New Media, the foundation for growth. As a result, companies can achieve not only predictable but also scalable growth. New Media aims to innovate marketing by operating at the intersection of business and marketing.
Linehub
Linehub's seven innovative marketing agencies provide a range of supplementary services aimed at enhancing our clients' business growth. We believe that personal connections are the true value of achieving success and that together we can make the real difference. We'd like to do this together with talented and motivated people like you. Take a look at our open applications and internships. 
They are part of Linehub
Affiliprint, Basebuilder, Conversive, Daisycon, New Media, Sovendus BV and Trendata