Blog
Trendata pivots to a Market Intelligence Solution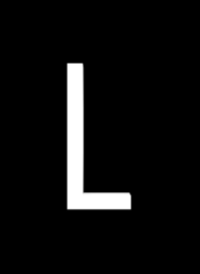 Last Updated
July 6, 2023
Trendata uncovers market demand and customer needs by using artificial intelligence and big data, according to real time data from all around the world – on every possible subject. The company was initially established as a successful market insights firm, now undergoing a significant transformation to become a leading provider in market intelligence as well. This reflects their commitment to staying at the forefront of the rapidly evolving market insights. 
Market Intelligence Platform
Trendata is, alongside its data-driven services, launching a new market intelligence platform. Through which cutting-edge solutions are offered that empower businesses to extract valuable market insights, ranging from market size to product benchmarking and everything in between. Their platform harnesses the power of advanced analytics, artificial intelligence and machine learning algorithms to deliver actionable intelligence and drive data-informed decision-making.
Targeting Potential Clients
Trendata leverages human behavior data to sustain companies in identifying and targeting potential customers, aligning their marketing efforts with the specific needs and preferences of their target audience. This strategy enables Trendata to foster longer-term relationships, enhance customer value and drive commercial performance from both sides. With Trendata's software marketers gain a comprehensive understanding of consumer behavior, market trends and competitive landscapes. This wealth of information empowers businesses to optimize their strategies, keeping them ahead of the competition.
Visual Identity
Trendata has launched a new innovative website, serving as a focal point for customer awareness, acquisition and loyalty. Besides modifying the Trendata logo to be colorless, the logo remains the same to reflect the company's establishment. The business employs simple visuals, incorporating shades of purple, blue, light orange and turquoise, mirroring the colors in its dashboard. These visual elements convey a modern and user-friendly approach to data analysis.
Expanding Market Reach
Trendata has served a diverse range of clients, from startups to multinational corporations, helping them unlock the true potential of their commercial efforts. As part of its expansion efforts, Trendata is expanding its focus from a Dutch to an International domain. This strategic move allows the company to broaden its international presence and cater to a larger audience, initially focussing on the United Kingdom. 
"Trendata is set to revolutionize the way businesses look at market intelligence. We give a real-time and accurate view of the market and go beyond that. Insights in your competition, brand performance and product benchmarking are all part of our AI-driven market intelligence platform, helping businesses truly understand the people they service. And whilst a lot of companies know that they want to be customer centric it is not as straightforward as it seems. Higher profitability, more valuable customers and better customer engagement are all outcomes when you choose customer centricity as the cornerstone for growth. Trendata helps businesses achieve that." – Sebastiaan Goed, Trendata's Chief Growth Officer
Trendata
Trendata, part of the marketing collective Linehub, provides real time insights in market demand and consumer needs that drive smarter business decisions. They are practical visionaries who understand the needs of innovators, game changers and strategic thinkers. Pioneering new technology and pushing boundaries to help businesses succeed at their product assortment, marketing planning and brand building. 
With a modernized visual identity and the launch of a new market intelligence software platform, Trendata is set to make a lasting impact in the field of market intelligence. To experience the enhanced services and offerings of Trendata, visit the newly launched website. Discover how Trendata can empower your business with market intelligence and data-driven strategies.
Linehub
Linehub, an international operating collective consisting of seven innovative marketing agencies, provides a range of supplementary services aimed at enhancing our clients' business growth. Are you interested in discovering the optimal (combination of) services that would work best for your company? Get in touch with our experts and take the first step towards reaching your full potential.