Blog
Sovendus and Albelli Photobox Group partner for personalized vouchers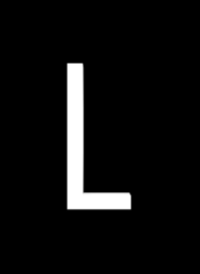 Last Updated
September 14, 2023
Sovendus, part of Linehub, offers a unique solution for e-commerce companies to increase customer acquisition, loyalty and reactivation. By providing targeted and personalized vouchers and deals, their platform connects online shops with over 1.200 partners and over 600 million potential customers across Europe. By making use of the Sovendus Voucher Network, Albelli Photobox Group has achieved outstanding results. The group is one of the leading players in the European online photo product market, offering to more than 5 million customers across the continent. 
About Albelli Photobox Group
Albelli Photobox Group is a European-based online retailer specialized in personalized photo products, such as photo books, wall prints, calendars, and other photo gifts. The company's user-friendly online platform allows customers to create and order personalized photo products with ease. In addition to its main brand, Albelli, the company operates several other brands including Bonusprint, Fotoknudsen and PosterXXL. The company was founded in 2003 in The Netherlands, now expanded to Belgium, France, Germany, Norway, Sweden, and the United Kingdom. 
Sovendus x Albelli Photobox Group
The main challenges for Albelli Photobox Group were to reach new audiences, acquire new customers, and re-engage existing customers while keeping costs reasonable. Their ultimate aim was to achieve the overall goal of enhancing profits. 
The Sovendus Voucher Network connects shops with each other, by which each shop rewards its customers with a voucher for another shop post-transaction. In that way the partners of Sovendus provide each other with valuable customer streams and gain additional sales and new customers. By collaborating with Sovendus and using its Voucher Network, Albelli Photobox Group was able to take advantage of the many benefits.  
Achieved results
By utilizing attractive vouchers provided by Sovendus Voucher Network, Albelli Photobox Group gained a consistent stream of new customers for their business, resulting in an outstanding 360% growth since 2018.                                                                            
Divided among 9 countries, 1 million vouchers for Albelli, Photobox and PosterXXL are distributed per year, generating up to 10.000 monthly orders. Because of the successful partnership and outstanding achieved results through Sovendus, Albelli Photobox Group intends to extend the collaboration into new markets and brands. 
"Sovendus is a simple, customer friendly proposition with a straightforward integration process. With growing networks across the globe, it provides a great way for us to get in front of new audiences." – Tara Shannon, global partnerships & affiliates at Albelli Photobox Group