Blog
Combination is synergy: Customer case Waterdescaler.com
How Waterdescaler.com reaches awareness in an international market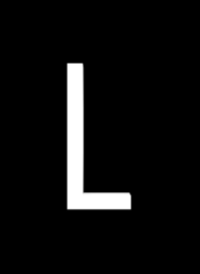 Last Updated
June 23, 2021
Guest appearances in Home & Living TV shows, specially designed swimming trunks for football fans and a commercial with Dutch former professional footballer Theo Janssen in Baywatch style. An excerpt from the playful promotions Waterdescaler.com has used to bring their product to attention and achieve rising sales figures. And with success!
Waterdescaler.com has grown more than 100% this year and the company is expanding to international markets. How they achieved their success? By combining different marketing activities that, together, are more than the sum of the parts.
About Waterdescaler.com
With the Amfa4000, Waterdescaler.com offers a smart solution against limescale: the appliance is installed at the main water connection and ensures that lime no longer adheres to the pipes. This reduces the amount of limescale and protects appliances such as washing machines and dishwashers.
There are other water softeners on the market, but these require periodic maintenance and are often pricey. Waterdescaler.com therefore offers an affordable solution and one-time installation with the Amfa4000.
Frontrunner
Julio Rosier, director & owner of Waterdescaler.com says that the biggest challenge is to make the product better known to the general public: "Everyone knows you need a phone, but our product is relatively unknown. We really had to create the market and the need." In the Netherlands, Waterdescaler.com (in Dutch Waterontharder.com) has made it's name in the market.
By implementing affiliate marketing, the brand gained online visibility and findability. Rosier: "The next challenge is that we keep performing better than our competition. As demand has risen enormously, we are seeing more and more players in the market. Therefore we are trying to stay the frontrunner in our niche. Ultimately, it is our ambition that the Amfa4000 becomes the Luxaflex among the water softeners."
Chain reaction
Part of the approach to remain a market leader is the collaboration with all Linehub labels. Rosier: "A few years ago, I was interested in affiliate marketing and I found Daisycon." Within Linehub, the label focuses on affiliate marketing, in which the advertiser uses the platform and reach of a publisher.
Rosier says that from the very beginning there was a click with Linehub and that the growth for Waterdescaler.com was fast to see: "Our affiliate programs at Daisycon got an extra incentive when we were on TV." Call it a chain reaction, because what started with affiliate marketing resulted in implementing more and more Linehub services, such as Affiliprint's insert marketing, Sovendus' check-out marketing and the online marketing expertise of Conversive.
Fruitful cooperation
This was the start of a fruitful collaboration between Waterdescaler.com and Linehub. Rosier: "We are currently working with all Linehub labels, to the fullest satisfaction. We see that the mix of these channels reinforce each other enormously. Another advantage of working with Linehub is that we can consolidate multiple disciplines into one party. That is easy in terms of communication and it also ensures that the findings are shared with the multidisciplinary team, which benefits the results.
"When you look at the overall results of the various Linehub channels, we achieve growth of over 100% per year. Our turnover from these channels is already 115% higher this year than in 2020, while we are only 6 months into 2021."
International market
The success of the company in the Netherlands is clear. But what about the company's international ambitions? Rosier: "We are now expanding towards other markets. In doing so, we focus on Belgium, France, Germany and the USA. Waterdescaler.com has grown tremendously in recent years, time for more! It's ideal that Linehub can immediately scale up to other countries when we want to achieve our international growth ambitions."
Questions?
Martijn Zoetebier
Group Director Business Development